FORTY THREE NARRATIVE PORTRAITS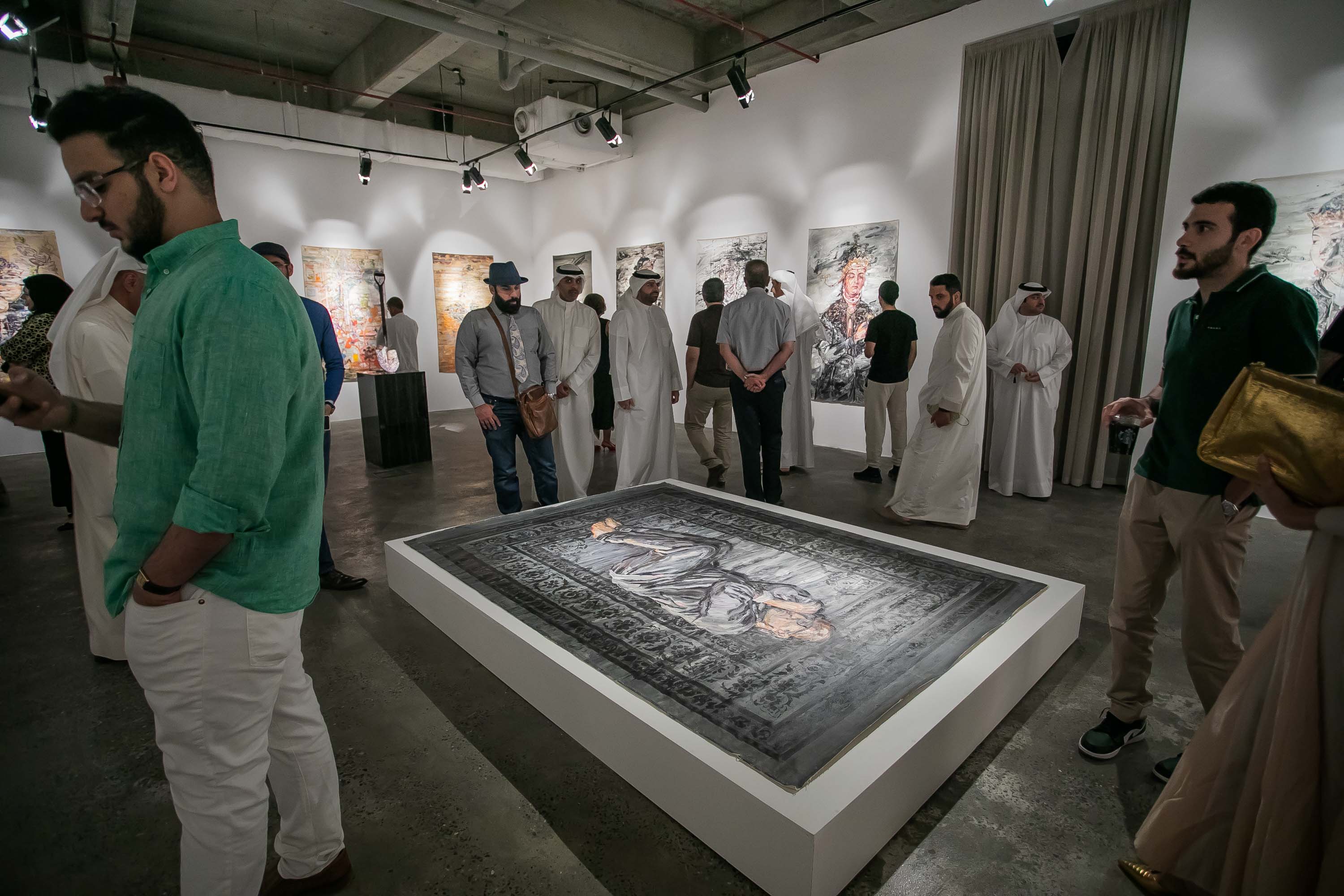 The collection in front of you, Picture of a Young Girl, Sitting with a Flower in Hand, is inspired by the work of Mirza Ali of the Safavid Golden Age, (16th Century). An image that marks the beginning of my career as an artist at the age of 8. I learned painting by drawing this and other images in the similar style.

The idea of executing this series (FORTY THREE NARRATIVE PORTRAITS ) came to me when I revisited my old neighbourhood after years, and saw that our house and the room I was born in and held all my childhood memories, were all bulldozed and reduced to dirt, clay, and old broken bricks. Only a piece of the wall was still standing there, to revive my childhood memories of beautiful gypsum flowers. This house was in one of the city's oldest neighbourhoods, precisely behind one of the magnificent architectural masterpieces of the Safavid dynasty. From that serene, charming neighbourhood with winding alleys that brought everyone closer together, only the trunk of a dead tree was left, and nothing more.

The collection of 43 different pictures of a young girl is part of my memoire or a random conversation with myself about all the 50 years of my constant experience, albeit without the commitment to aesthetics, a symbolic combination of my life and forty years of unwanted exile.

Dedicated to all daring women who continually scratch the walls.